Content:
Kick-off meeting and first expert workshop within the OLCOS-project
The OLCOS consortium and invited experts discussed the targets of the project OLCOS - Open eLearning Content Observatory Services in the frame of the project kick-off and first Management Meeting on 16 January 2006 in Salzburg.
Invited experts were:
- Graham Attwell, Pontydysgu (Bridge to Learning), Wales /UK
- Raymond Elferink, RayCom B.V., Netherlands
- Georg Pleger, Creative Commons, Austria.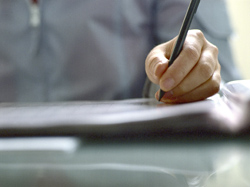 The project idea is based upon the assumption that the target to achieve a dynamic growth in open content creation, sharing and use, makes it necessary to provide the organisational and individual end-users with structured background information and support. OLCOS emphasizes that "open content" is primarily about licensing schemes, but also about innovative collaborative pedagogical and didactical approaches, open learning practices, and adding value through providing guidelines, use cases, and lessons learnt derived from these practices.
The project was launched in January 2006 and is co-funded by EU Commission. The consortium consists of six organisations: Salzburg Research Forschungsgesellschaft (Austria, Co-ordinator), ecmc European Centre for Media Competence (Germany), EDEN European Distance and E-Learning Network (UK), Fernuniversität Hagen (Germany), Mediamaisteri Group (Finland) and the Open University of Catalonia (Spain).
For more information read the minutes of the meeting.

See also "About the project".